» Introduction of the correspondence staff
Introduction of the correspondence staff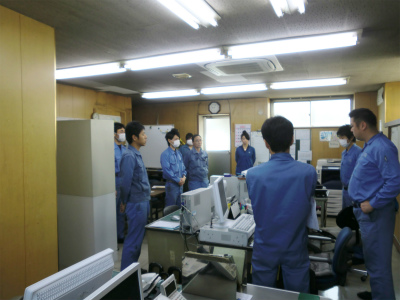 Morning assembly scenery・Share the information of business trip
We carry out every day morning assembly from AM9: 00.
Though it is a short time, we can perform the activity of the day smoothly since all the sales department staff have common recognition regarding business trip report, shipment report and other information. Also, we are trying to achieve that anyone can respond to our clients by confirming the business trip report with all the members.
Office Circumstances
In the office, we work with such atmosphere.