Charcoal-grilled Bal Spring Pig

【Shop commitment】
Yeast pork 「my pork」
The pig which was brought up only with yeast bait slowly and carefully smells faint with refreshing grease makes a good match with either red or white wine.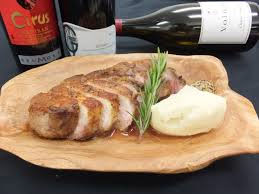 First of all, please eat as it is.
Light grease and a faint fragrance spread in a mouth.
When sprinkle a ginger source or the truffle soy sauce which is stewed for preference slowly and carefully, you will have a different taste again.
Also, we offer more than 60 kinds of wines to match the meat.

Carefully designed restaurant from the entrance
From the entrance, we try to make comfortable design where even a lady can enter freely. The restaurant becomes the space where you can enjoy Bal style light meal to decent meals with important person.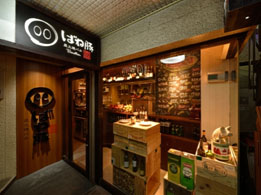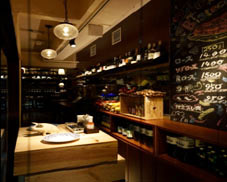 As you can see the interior decoration, and even a lady can easily enter.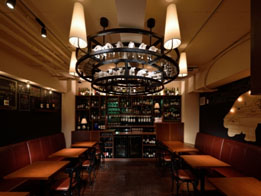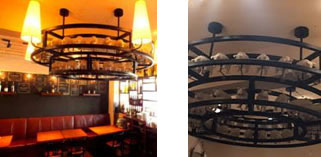 Stylish interior will create an important time of everyone. The only-one pig chandelier in our restaurant is Worth seeing.
Hospitality
We will try our best to serve our customers with a heart of the hospitality from cooking to serving as able to satisfy your demand.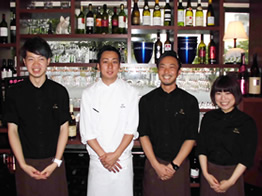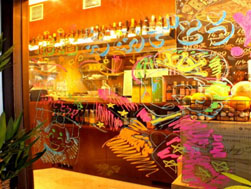 We perform the cooking with a young sensibility, and serve customers with hospitality in mind. In the case of anniversary, we will paint glass windows for free.
Warm welcome for the Farewell&welcome party,・ladies party! There is also charter plan.
We sincerely looking forward to your visit.
Restaurant information
Restaurant name
Charcoal-grilled Bal Spring Pig


Address
YK Building 1F 3-1 Higashida-cho, Kawasaki-ku, Kawasaki City, Kanagawa Prefecture
Phone number
044-246-0101
Business hours
Lunch Time
Mon.〜Fri. 11:30am~2:00pm(Last Order 01:30pm)

Dinner Time
Mon.〜Sat. 5:00pm〜0:00am (Last Order 11:00pm)
※By the situation, there is change in the business hours, pleas feel free to contact us.
Day off
Closed on Sunday
※It is also introduced at the site of GourNavi   http://r.gnavi.co.jp/40uh68jg0000/
※It is also described in Gourmet Navigator site.
  http://www.hotpepper.jp/strJ001109959/